This spring there are numerous opportunities  to taste our wines and chat with us. The tasting round starts with theWein & Genuss Linz, which takes place at the Design Center Linz on March 25 & 26, and where you will find us at booth no. 15.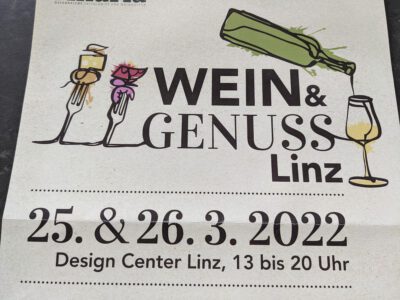 One week later, the Wein & Genuss Krems will take place in the Dominican Church in Krems. On April 1 & 2, 2022, the latest wines from 70 top winemakers can be tasted from 2 to 8 p.m. each day, and we will of course be there with our two wineries, Vorspannhof Mayr and Weingut Buchegger.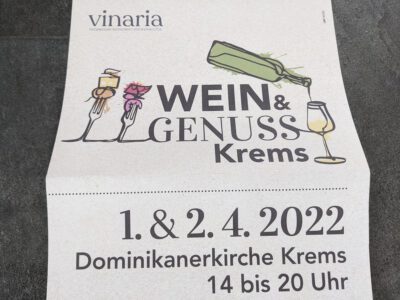 A fine opportunity to taste the new wines in the Danube region is the Weinfrühling of Kamptal, Kremstal and Traisental. On April 23 and 24, 2022, from 10 a.m. to 6 p.m., around 200 vineries in the three wine-growing regions will open the doors of their wine cellars. We invite you to join us at our winery in Dross, where in addition to the lean wines of the 2021 vintage, Rieden wines from recent vintages can be tasted.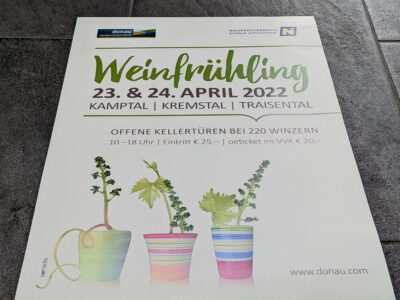 The Österreichischen Traditionsweingüter, of which our two winery lines are members, are once again inviting guests to their traditional tasting event, the Tour de Vin, on April 30 and May 1. This year, we are very proud to be able to offer not only our wines but also a first-class culinary program: Jürgen Vigne from the Restaurant Pfefferschiff in Söllheim will provide a small but fine menu of refreshments during the day in the historic part of the Vorspannhof. In the evening he will serve a surprise menu, to which we will open the best of our wine cellar. For the evening menu we ask for advance reservation.