Our first 2020s are already in the bottle! The vintage was not an easy one, but the effort was worth it: The wines present themselves juicy and accessible and with moderate alcohol. The lighter Veltliner and Riesling, as well as the Sauvignon Blanc and Gelber Muskateller, have fresh, crisp acidity – just the way we love it! A beautiful, fresh, typically Austrian vintage that we are happy to deliver to your door. Our wine package "Fresh Dozen" consists of twelve bottles, five different wines of the 2020 vintage, costs EUR 95,- and will be delivered to you free of charge within Austria.
Wine package "Fresh Dozen"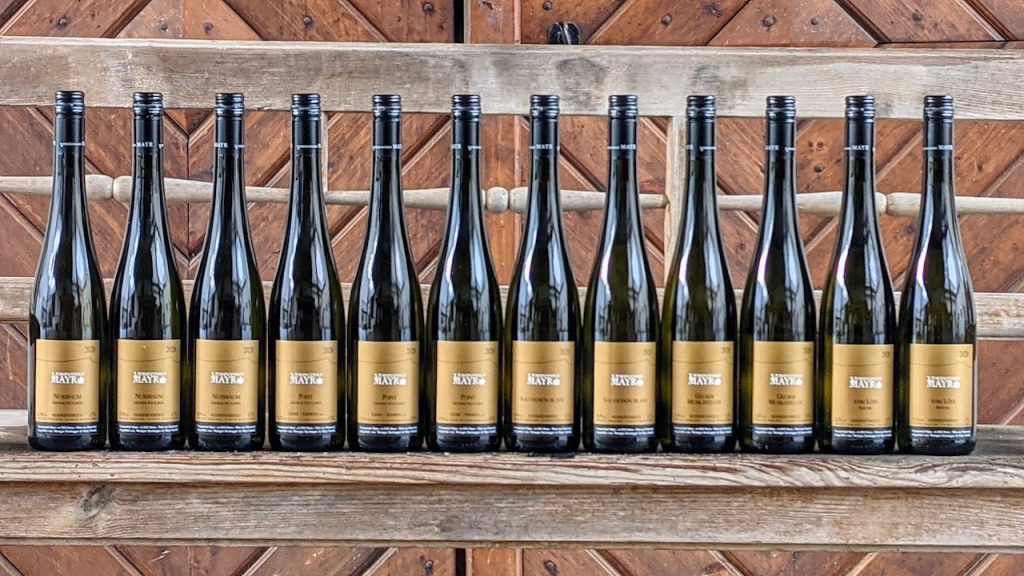 3 bottles Grüner Veltliner Nussbaum 2020
A fruity uncomplicated Grüner Veltliner, classic Kremstal.
3 bottles Grüner Veltliner Point 2020

A spicy, medium-bodied Veltliner with balanced acidity.

2 bottles Sauvignon Blanc 2020
Our little diva presents itself with fine elegance and grassy notes.
2 bottles Gelber Muskateller 2020
The ideal aperitif with the fine fruit.
2 bottles Riesling vom Löss 2020
A light Riesling, classic and fruity.

Order the fresh dozen right away by e-mail.
The package with twelve wines costs EUR 95,-. Within Austria we pay the shipping.