At the end of the 1980s, Vorspannhof Mayr was one of the first wineries in the Krems Valley to produce a single-varietal version of the Gelber Muskateller and to plant new vineyards with this variety. Since then, the completely dry, light Muskateller with animating fruit acidity has enjoyed great popularity among our customers. It is also highly regarded by professional wine tasters, and for years has consistently ranked among the best-rated Gelber Muskateller wines in Austria. This year it was particularly well received by wine journalists: both the trade magazine Vinaria and the daily newspaper Die Presse awarded our wine the silver medal in their tastings of Austrian Muskateller.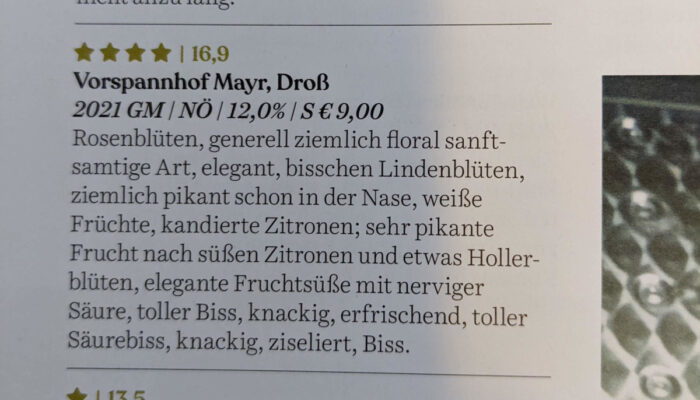 Vinaria, which awarded our Muskateller 16.9 points – exactly the same as the Muskateller from Weingut am Berg in Mittelberg – writes: "Both representatives combined the positive characteristics of the vintage, captivating with physiological full ripeness and complexity as well as plenty of piquancy and stony spiciness."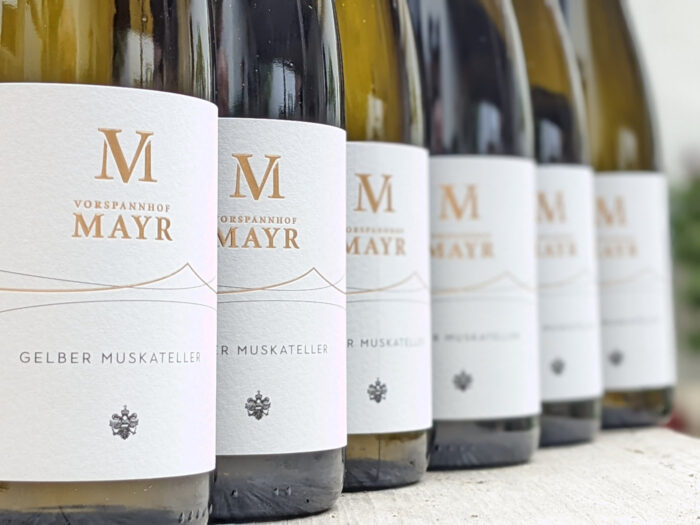 Curious about the so highly acclaimed wine? We will gladly send our Muskateller to your home, you can order it in our online store or also by e-mail or telephone. It becomes particularly favorable if you order six bottles, then we send them the wine within Austria free of charge, i.e. you save the shipping fee of € 11, – Euro.
Here you can find the Muskateller package in the online store.