With the presentation of the 1ÖTW-Erste Lagen, the outstanding 2021 vintage has found its culmination. This year, for the first time, six wines from our two winery lines – Vorspannhof Mayr and Weingut Buchegger – are allowed to wear the coveted seal of the Austrian Traditional Wineries. In addition to the three Grüner Veltliners from the Gebling, Moosburgerin and Vordernberg vineyards and the two Rieslings from the Moosburgerin and Vordernberg vineyards, our Riesling from the Marthal vineyard is celebrating its 1ÖTW premiere!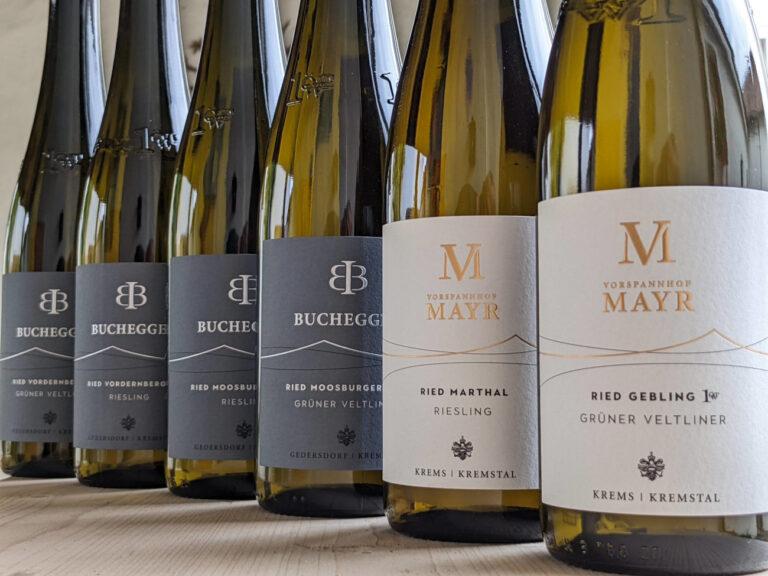 The 2021 vintage is, in our opinion, one of the best of the last decade. Especially the late-harvested single-vineyard wines stood out for their high physiological ripeness and perfect acidity. The Rieslings present themselves with great elegance and impressive depth, the Grüner Veltliners convince with opulence and playfulness on the palate. All Erste-Lagen wines are already very accessible in their youth, but develop enormous potential over time. Definitely a vintage with long ageing potential!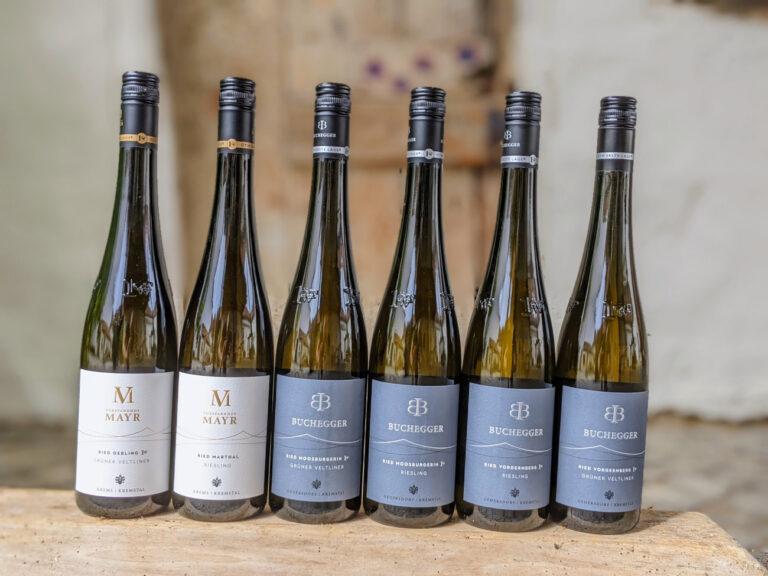 The small and the big 1ÖTW package
We have put together two 1ÖTW packages for you, which include all six of our Erste-Lagen wines. In the small package, which you can order for € 125,-, you will find one bottle each of our six top wines, in the large package for € 240,- there are two bottles each. Both packages are delivered free of charge within Austria. With the large package you saved not only the shipping costs, but compared to the individual sale also € 16, -! Please contact us for shipping to other countries.