When we became a member of the Österreichische Traditionsweingüter in 2020, we had a single 1ÖTW Erste Lage with Kremser Gebling. However, we were and are of the opinion that with the Ried Kremser Marthal we have a vineyard that absolutely deserves to be awarded the 1ÖTW rating as well. With the 2021 vintage, the time has now come: The Kremser Marthal has been elevated to the status of Erste Lage, which means that our Riesling from there may bear the 1ÖTW label.

What are 1 ÖTW Erste Lagen?
Success at the Vinaria tasting
The Austrian wine trade magazine Vinaria has tasted Austria's top Rieslings of the 2021 vintage. We are very pleased that our Riesling Ried Kremser Marthal 1ÖTW did so well: With 17.9 out of 20 possible points, it is one of the best wines of the tasting.
And this is what Vinaria writes about our Riesling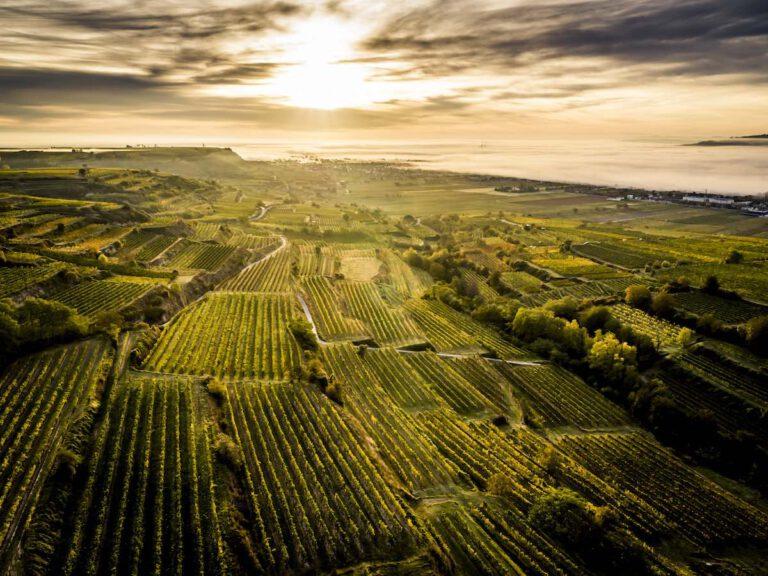 The Riede Kremser Marthal
The Marthal vineyard, located northeast of Krems, consists of four large terraces with high loess slopes behind them. The terraces consist largely of a calcareous loess rigol soil. In places, however, the conglomerate of the Hollenburg-Karlstetten Formation covered by the loess also comes to the surface. And in the very southwest of the Riede, an old marble quarry shows that the crystalline bedrock of the Waldviertel reaches as far as here. It is a strictly south-facing, heated terrain that provides ideal conditions for Riesling, which grows to vigorous form here.
In addition to the current vintage 2021, we still have some bottles of Riesling Ried Kremser Marthal from the vintage 2021 and even a few from older vintages in stock. We will gladly send you a vintage package with two bottles each from the 2021 vintage, 2018 vintage and 2016 vintage. The six bottles cost € 102,- and will be delivered free of charge within Austria. We will gladly calculate the costs for shipping to other countries personally.