At this year's Falstaff Kremstal DAC Cup, a total of 165 Grüner Veltliners and Rieslings from the 2020 vintage were evaluated – both impressive numbers of participants! The Austrian gourmet magazine was enthusiastic about the quality of the wines at the tasting ("brilliant fruitiness", "rarely are young white wines already in such harmony"). To be at the top of such a strong field of participants is of course an honor, so we are particularly pleased with the second place of Riesling Kremsleithen in the Riesling category. The wine received 93 points, one point more than last year's vintage.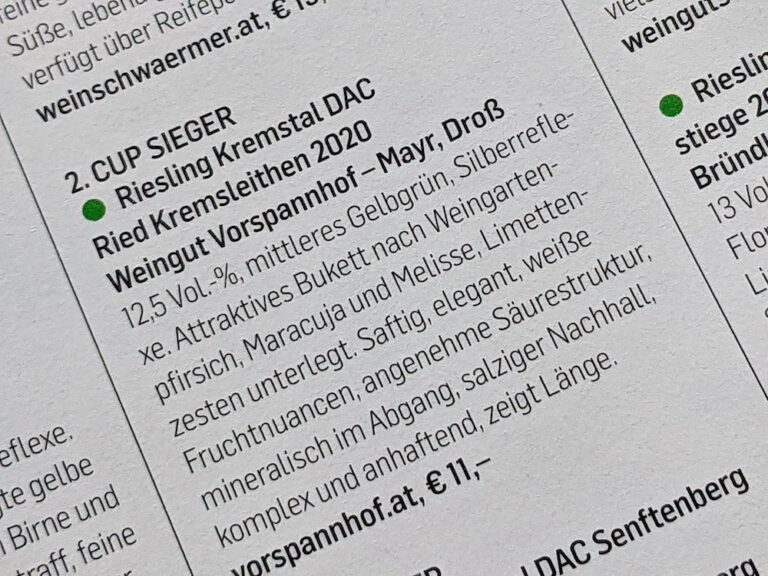 And this is what Falstaff writes about our Riesling: "12.5% by volume, medium yellow-green, silver reflections. Attractive bouquet of vineyard peach, passion fruit and lemon balm, lime zest underneath. Juicy, elegant, white fruit nuances, pleasant acid structure. Mineral on the finish, salty aftertaste, complex and clingy, shows length."komplex und anhaftend, zeigt Länge."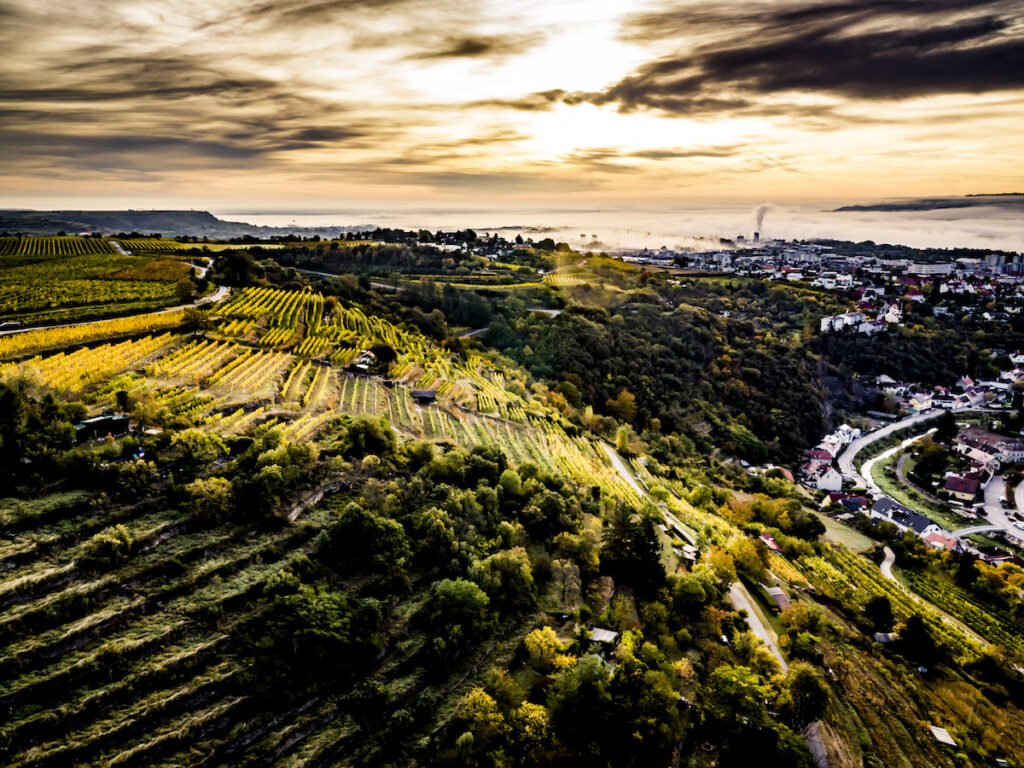 The Kremsleithen, a steep terraced site above the valley of the Krems River, is our only vineyard that stands on primary rock. An ideal terroir for mineral Rieslings. The stony soil and the walls store the sun's heat and ensure that the grapes reach maximum ripeness through very late harvesting. The vineyard is not very large (and so is the quantity of wine), but we have other unplanted ground in Kremsleithen and are considering increasing the vineyard area. However, the work would be very, very costly due to the steep slopes and stone walls.